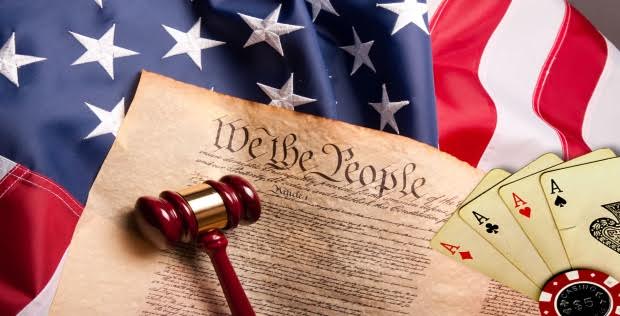 There was great anticipation about advances on the legislative front in 2015, from a pending poker bill in California to full online gaming in Pennsylvania. And while social gaming showed continued impressive growth, there was little to no movement concerning the legalisation of real money online gambling in the United States, with efforts stalling in states such as Pennsylvania. Despite this we look towards 2016 with much greater optimism- primarily thanks to the growth of Daily Fantasy Sports. The rapid growth of a similar industry, Daily Fantasy Sports, has shown that there is an ever-growing appetite among Americans to be able to gamble or enjoy quasi-gambling from the comfort of their own homes with the ease of using their own mobile phones. The raging and ongoing debated sweeping the nation concerning the legality of Daily Fantasy Sports is also something we see as a positive sign. It shows that state legislative bodies do have the will and appetite to debate matters concerning gambling online, and we are optimistic that conversations surrounding DFS will eventually lead to renewed conversation around the legalisation of real money gambling.

Today, online gambling is legal in New Jersey, Delaware and Nevada; though it is important to note that in Nevada only online poker itself is permitted. The next state most likely to legalise is Pennsylvania, whose regulatory efforts on IGaming date back to 2013. With an ever more saturated eastern seaboard market and their immediate neighbour already successfully operating online, passing legislation is the obvious choice for the second largest gaming market in the United States where casinos generated over $3 billion in 2104. In 2015, slot revenue increased from the previous year by 2%, delivering slot revenues for the year of over $2.3 billion. Furthermore, a 55% tax rate on slots and video poker combined with a 16% tax rate on table games means that Pennsylvania earns more tax revenue from casinos than any other state. In 2016 Pennsylvania is currently predicted to run a budget deficit of $1.9 billion, according to the Pennsylvania Independent Fiscal Office. The latest version of House Bill 649- which aims to legalise online gambling- potentially enables the state to earn up to $50 million in taxes in year one through a mixture of licensing fees, vending fees and tax rates (according to the website PAonlinecasino). This would sit on top of the $1.4 billion that the state already generates through the gambling industry.

As we can see there is an obvious financial incentive to expand what is an already burgeoning gambling industry in Pennsylvania into the online space. Attempts to pass a bill in both 2013 and 2014 meant that industry members were quietly confident that significant progress would finally be made by the fourth quarter of 2015. But lack of movement by this time resulted in a stall when the legislative body went on break in December. This is not surprising. As is somewhat typical when introducing legislative change of this magnitude, progress is measured in years rather than months. The prior attempts of 2013 and 2014 resulted in refinements and negotiations over successive years; allowing the proposal to inch closer and closer to the finish line.

Furthermore, concrete progress in the future has recently been threatened by the fact that two of the key lawmakers advocating for legalization have announced plans to retire and not stand for re-election towards the end of 2016. These individuals are Assembly Gaming Oversight Committee Chairman John Payne and Democratic Committee Chairman Nick Kotick. Chairman Payne's retirement is a particular blow towards the prospects of online gambling as he has long been a sponsor of pro-gambling legislature, while his position as Chairman of the Committee while part of the house majority Republican Party has given his positions increased legitimacy. On a bright note, the Chairman has already announced his intention to continue to push for initiative until his terms comes to an end on the last day of November, and the fact that he is now on the clock- so to speak- means that he will fight for the passing of House Bill 649 with renewed enthusiasm and gusto.

The movement towards legalisation in Pennsylvania continues to take place against the backdrop of the country-wide discussion on Daily Fantasy Sports (DFS). Although DFS had been around since pre-2010 it wasn't until the end of 2014 and 2015 that we saw the industry enter the American mainstream. Now, major companies such as FanDuel and DraftKings signed sponsorship deals with a number of major sporting leagues such as the NHL, MLB, NBA and NFL. The massive mainstream growth of the industry in 2015 was spearheaded by a huge aggressive marketing campaign, and facilitated by the convenience and speed of the format and payout provided, especially when compared to more traditional fantasy sports formats, which took place over the course of an entire sporting season. This rapid and prolonged success had the unintended consequence of attracting the attention of Attorney Generals, who were concerning over the potential legality of the product. It is important to note that not every state originally legalised DFS; it was banned in Arizona, Iowa, Louisiana and Washington State for breaching state definition of gambling before the increased conversation concerning legality that took play at the end of 2015. Further negative attention was garnered at first by a lawsuit filed against DraftKings that alleged false advertising, and then a scandal where DFS staff were shown to have potentially benefited from internal insider information to bet on competitor websites in order to win hundreds of thousands of dollars. FanDuel and DraftKings have both suspended their operations in New York until a primary appeal hearing over the legality of DFS in New York in September.

For now we have the advantage of being able to continue to heavily push social gaming while also maintaining a keen interest in real money gaming. For now, the team at GAN has a strong belief that the sheer revenue available and currently being missed out on will continue to drive appetite for legalisation. And while the next couple of states to legalise may experience slow progress, once revenue starts pouring into large states like California and Pennsylvania, the pressure to legalise- stemming from newfound tax revenues- will mount on many other states and grow exponentially; like a snowball picking up momentum as it rolls downhill. While 2015 may have been somewhat disappointing on the legislative front, there is much to be optimistic towards moving forward into this year.